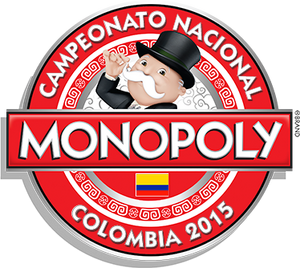 Colombia held their 2015 MONOPOLY Championship completely online. You had to earn points on an online app located at 
http://www.campeonatomonopoly2015.com/co/
between April 20th and May 12th.  Four weekly winners were then selected. The weekly winner with the highest point total received a trip to Macau for the 
2015 World Championship
. The weekly winner with the highest point total was
Guio Encinosa
.
Week 1 winner is Juan Carlos Galan Borda.
Week 2 winner is Edinson Acevedo.
Week 3 winner is Sebastián Pemberthy Quintero
Week 4 winner is Guio Encinosa.
Full rules for Colombia located here: http://www.campeonatomonopoly2015.com/co/terminos-y-condiciones.html
MONOPOLY Championships Navigation Table
Ad blocker interference detected!
Wikia is a free-to-use site that makes money from advertising. We have a modified experience for viewers using ad blockers

Wikia is not accessible if you've made further modifications. Remove the custom ad blocker rule(s) and the page will load as expected.