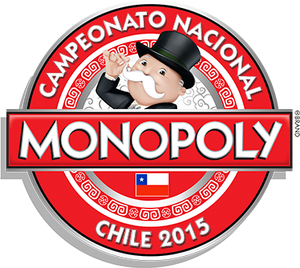 Chile held the 2015 Chile MONOPOLY Championship on May 30, 2015 at the Centro Cultural Gabriela Mistral in Santiago.
[1]
Ángel Niccodemi Diaz
beat the field of 16 entrants, and will represent Chile for a 2nd consecutive time.
[2]
To qualify for the 16 spots in the national championship, you had to earn points on an online app located at http://www.campeonatomonopoly2015.com/cl/ between April 20th and May 12th, 2015.
At the national championship, they played a preliminary round, where the winner of each of the four tables then played in the final round.
Angel received a trip to Macau for the 2015 World Championship. All 16 finalists received a Monopoly 80th anniversary set.
Full rules for Chile located here: http://www.campeonatomonopoly2015.com/cl/terminos-y-condiciones.html
MONOPOLY Championships Navigation Table
Ad blocker interference detected!
Wikia is a free-to-use site that makes money from advertising. We have a modified experience for viewers using ad blockers

Wikia is not accessible if you've made further modifications. Remove the custom ad blocker rule(s) and the page will load as expected.