The 1st Annual Peachtree City Tournament was held on May 2, 2009 at the Towne Club in Peachtree City, Georgia. Darren Siegerdt was the champion of the 30 player field. His prize was $100. 2nd place received $50, and 3rd and 4th place both received $25.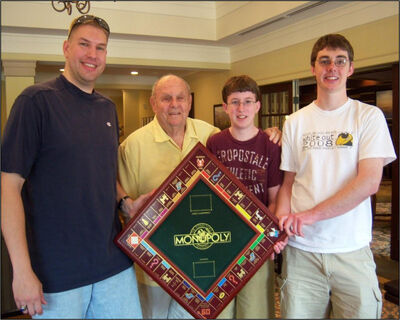 The tournament took place over 3 rounds. The 10 winners of the Round 1 games plus 6 additional players who didn't win their table but had the highest remaining combined asset totals advanced to the semi-final. In the semi-final (Round 2), each of the 4 table winners then advanced to the final table.
The full list of players and their results was provided by the tournament organizer, Eric Imker.
MONOPOLY Championships Navigation Table